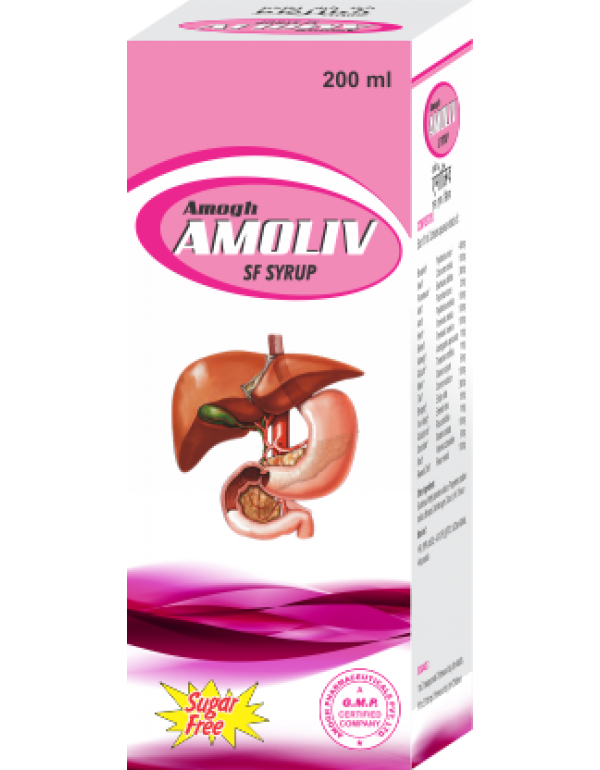 Amogh Amoliv SF Syrup
Functions:

Detoxifies and normalises liver functions.


Highly effectively in loss of appetite.


A perfect Heppatoprotective and Heppatocorrective medicine.


Improves metabolism
Indications:
Loss Of Appetite




Viral Hepatitis(acute &Chronic)


Fatty Infiltration


Hepatotoxicity Induced By Atd, chemotherapy & Alcohol


Hepatic Disorder


Hyperbilirubinemia / jaundice
Key Herbs:
Dosage: Adult 1 to 2 teaspoon 3 to 4 times a day
Directions For Use:
A physician should be consulted before taking the medicine to prescribe the best dosage as per the requirement of condition.

Note: The information on this page is not a replacement for a thorough consultation and examination from a licensed health professional. This product is sold to you on the presumption that you have taken a thorough advice from your licensed medical

practitioner

and are not self medicating.